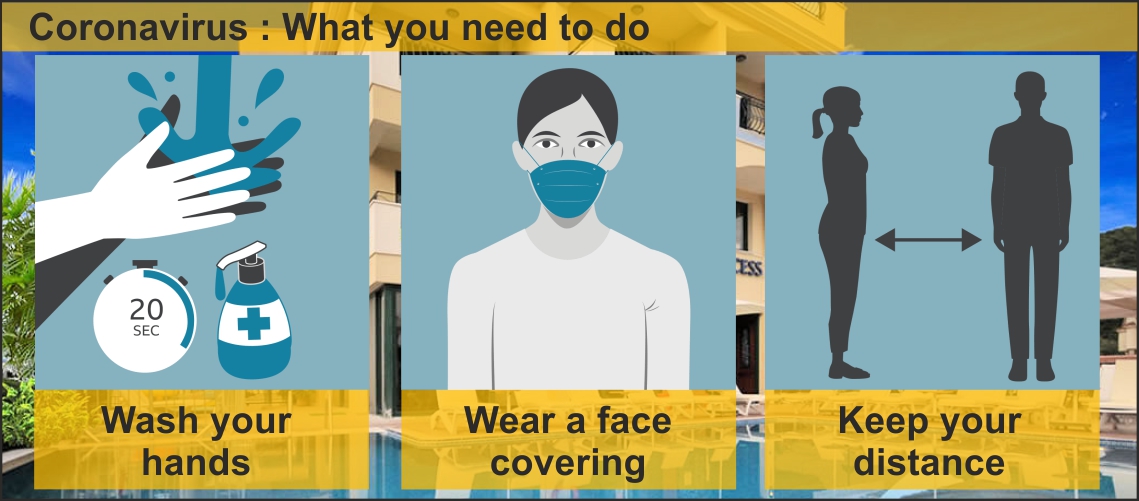 A Safe Stay at the Aegean Princess Apartments
A Safe Stay on Holiday at the Aegean Princess Apartments
Staying Safe

A Safe Stay on Holiday at the Aegean Princess Apartments

First and foremost we would like to thank you for choosing the Aegean Princess Apartments. In time of the unpredecented challenges and the worldwide pandemic we continue to face in the year of 2020, our apartment hotel has been closed, with our team busy planning and prepping for the next year.

We are now collaborating with public health consultant to enhance the already high measures of hygiene and cleaning that will ensure the safety and comfort for our guests and staff.

All safety and hygiene measures in place to meet the latest Government and World Health Organization (WHO) guidelines and requirement.

We are committed to achieve better hygiene, safety and health for holidays at the Aegean Princess Apartments in 2021.